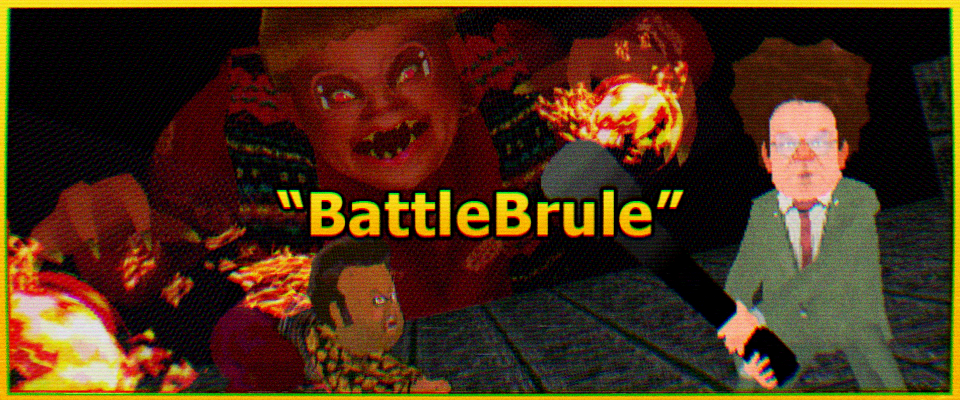 BATTLEBRULE
A downloadable game for Windows
Dr. Steve Brule dozes off for a cat nap during an interview – and wakes up in a hellish nightmare dreamscape. Help the doctor defeat the Married News Team and escape this awful place.
WASD to move
SHIFT // MOUSE CLICK to attack
SPACE to jump
ESCAPE to pause
No hunks.

Submitted a sweaty 3 days late to PIGSquad's Summer Slow Jams 2021. The themes for this one were "BOSS FIGHT" and "DREAMS AND NIGHTMARES."

Not affiliated/endorsed by Adult Swim or Channel 5 News; just a labor of love as a tribute to the legend of local broadcasting. Don't be a turkey.
RESOURCES USED:
TopDown Engine by MoreMountains

Haunted PSX Render Pipeline by Nicholas Brancaccio
A/V from countless episodes of Check It Out! With Dr. Steve Brule, and Tim and Eric Awesome Show, Great Job (both available to stream on HBO Max, so put away your dangus and just watch)