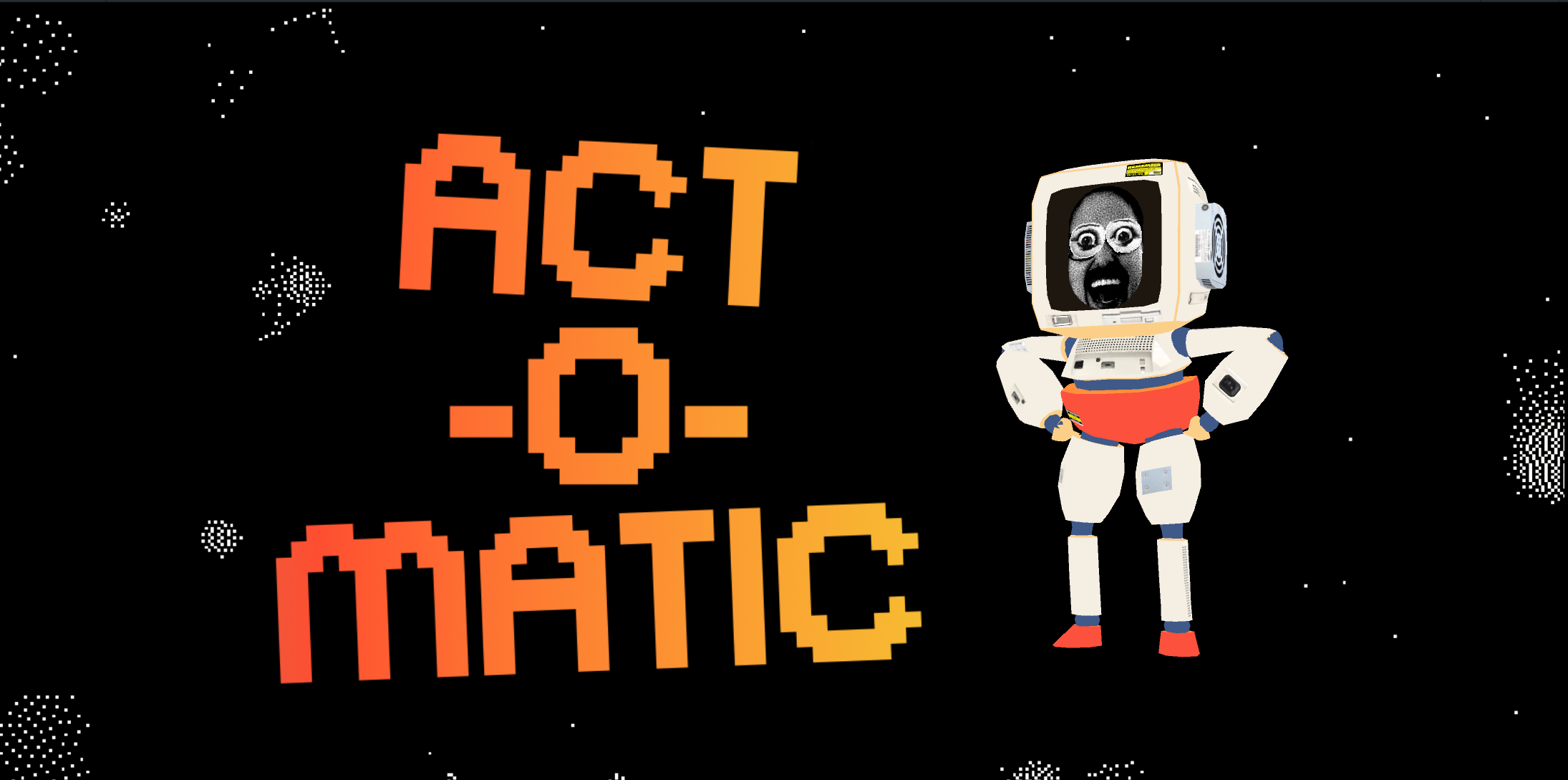 ACT-O-MATIC
A downloadable game for Windows and macOS
The ACT-O-MATIC is a brand new acting pal!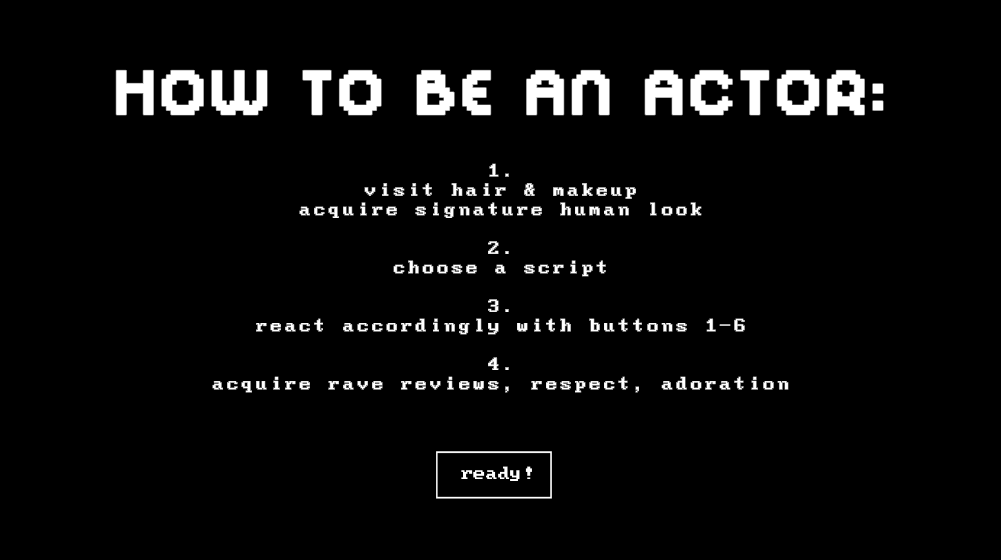 Use your computer's camera to take photos of your facial expressions and give the ACT-O-MATIC emotions! Then control the ACT-O-MATIC in a dramatic scene: pay attention to the script carefully, and call out the correct emotions to go with the lines in the script using the number buttons on your keyboard. React appropriately to win the adoration of a wild crowd!

Currently contains the Adventure and Horror scenes. Villain Monologue coming soon. You can make your bot and play a round in a few minutes.
This game was made for the Portland Indie Game Squad's annual Summer Slow Jams series and submitted to June 2022's "Character Creator" jam. See all of the jam games played at PIGSquad's game jam showcase on June 23rd, 2022 at 7pm PT - details here!
Made by:
Alex Benson - Programming, Art, Animation
Will Lewis - Writing, Music